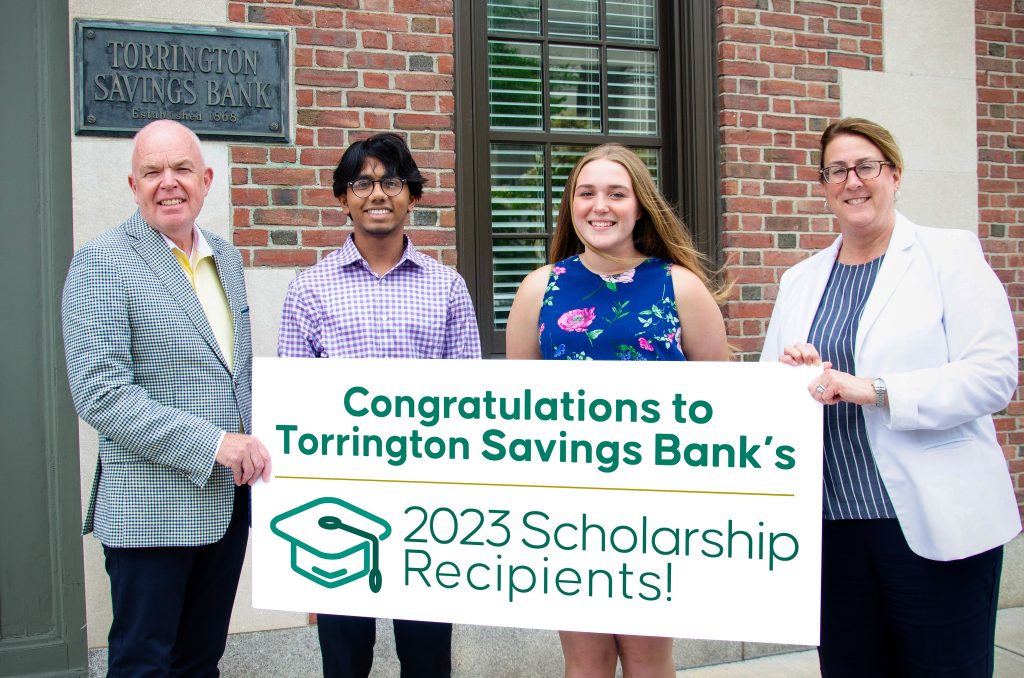 Two $10,000 Scholarships Awarded to Students by Torrington Savings
Torrington Savings Bank is pleased to announce that Fhasal Alam of Torrington and Marissa VanOrmer of Thomaston are the Bank's 2023 Scholarship Award recipients. Each year the Bank offers two graduating high school seniors a 4-year, $10,000 academic scholarship ($2,500 per year) towards college tuition.
Fhasal will be attending Harvard College in Boston, where he will major in Neuroscience with a goal of working in Pediatrics. He graduated from Torrington High School as Valedictorian with a weighted GPA of 103.68. He was President of the National Honor Society and Student Council member serving as Vice President. He participated in cross country and track & field, marching band, and the Science Club and was a member of the Mayor's Committee on Youth. As a volunteer mentor for 4th and 5th graders in the Torrington Public School system he taught students clarinet compositions for the All-City Band. In addition to working as a pharmacy technician at Walgreen's and he found time to assume several internships, including volunteering at Charlotte Hungerford Hospital.
Marissa will be attending Boston College where she will major in Applied Psychology & Human Development. Her goal is to become a Social Worker. Graduating from Thomaston High School with a weighted GPA of 5.1483, she was a member of the National Honor Society, Student Council, and debate team. As a 3-sport athlete, Marissa played Varsity Field Hockey, Varsity Basketball, and Varsity Softball. In 2022 she was part of the Girls' Basketball team which won the state Class S Championship. During high school, she received an Associate's Degree in Legal Studies from Post University along with her Paralegal Certification.
Posted on: Wednesday June 28, 2023
View All TSB News