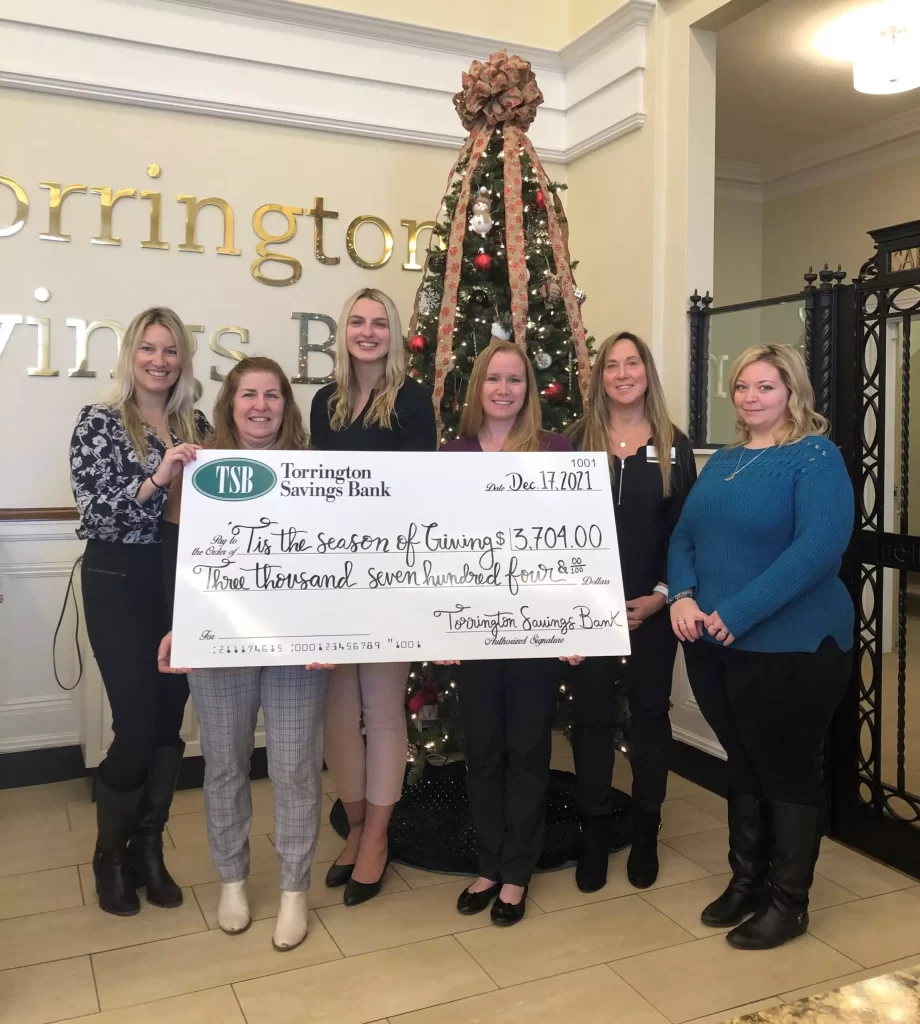 TSB Employee Holiday Drive Raises Over $3,500 for Local Charities
Torrington Savings Bank employees raised $3,704 with their "'Tis the Season of Giving" monetary drive campaign, to give a hand up to local charities at a time when it is needed most.
In 2020, the Bank took a different approach to the typical holiday collections due to the ongoing Covid-19 pandemic and introduced a monetary matching gift campaign. Due to its success, they continued the effort this year.
Between November 15th and December 10th employees could donate between $10 and $100 to local nonprofits and the Bank would match those gifts dollar for dollar. Local organizations were selected based on TSB's footprint and include:
• Food and Fuel Bank of New Hartford
• Burlington Food Bank
• Community Soup Kitchen of Torrington
• FISH Torrington
• Friendly Hands Food Bank of Torrington
• Salvation Army – Torrington
• Salvation Army – Bristol
• Fish and Loaves Food Pantry in North Canaan
In addition to monetary contributions, employees donated 169 items to support the clients of Brian's Angels, FISH, Sharon Health Center, and the YMCA of Winsted.
Lesa A. Vanotti, President & CEO of Torrington Savings Bank stated, "Our employees are generous with their time, funds and talents anytime we call upon them. They exemplify community banking at its best and I am proud of this most recent example of their spirit of giving".
Posted on: Thursday December 16, 2021
View All TSB News