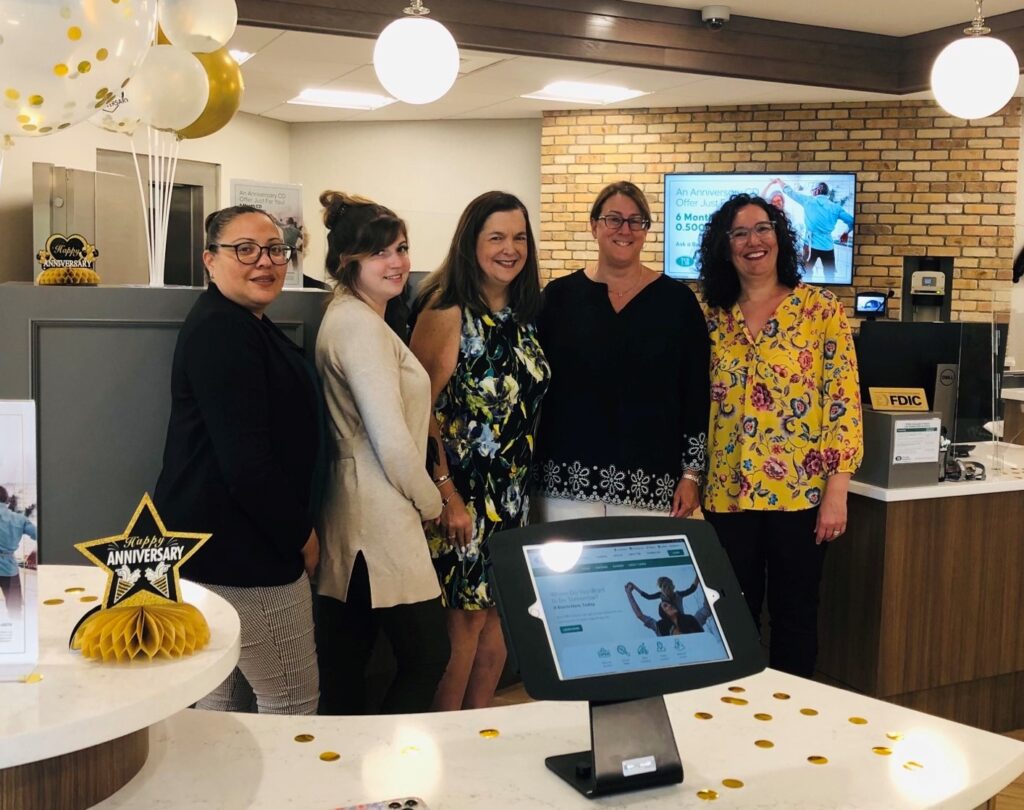 TSB Celebrates 1 Year in Bristol with Treats & Special Offer
Torrington Savings Bank is celebrating their 1-year anniversary of their Bristol branch officially on August 9 – but the festivities are being held all week.
TSB renovated and opened their 8th and newest branch in late summer of 2021 and have been welcomed by the local community. In appreciation and to say thank you, from August 9th to August 13th free ice cream from Dunphy's will be available in the branch and the Bank will be offering a limited time CD special.
Lesa Vanotti, President & CEO joined the Bristol team to kick off the festivities on Tuesday and states, "The success of our Bristol Office and the welcome we've received from the Bristol community has far exceeded our expectations. As we look forward to Year 2, we plan to expand our reach in support of even more community organizations, businesses and families."
Torrington Saving Bank's Bristol branch is located at 888 Farmington Avenue (Rt. 6). Stop in or for more information or go to www.TorringtonSavings.Bank.
Posted on: Tuesday August 9, 2022
View All TSB News