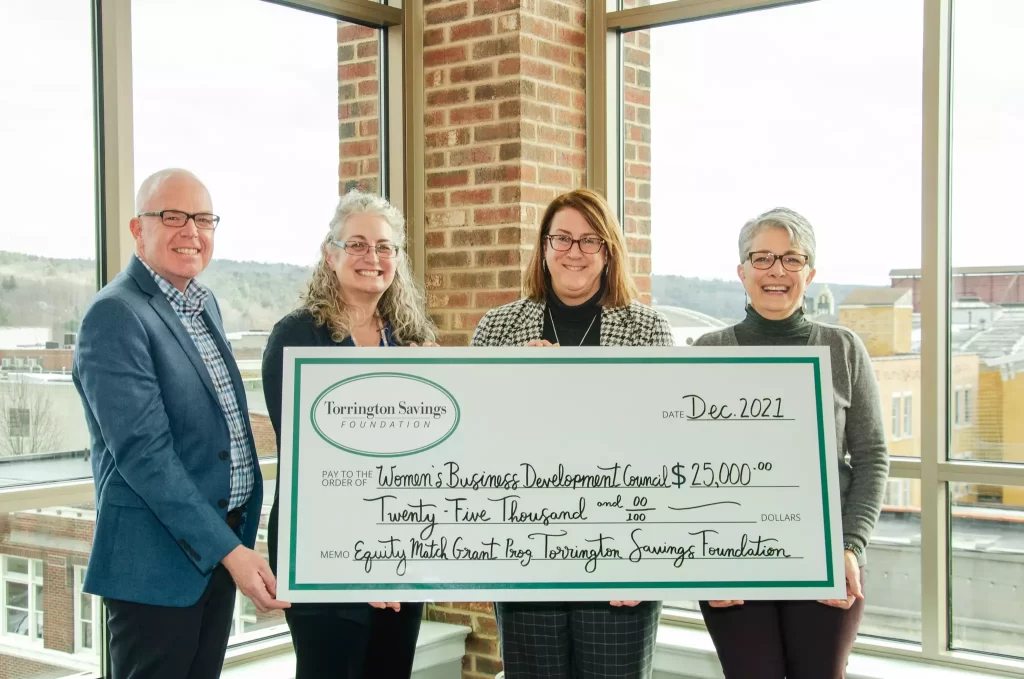 TS Foundation Partners with the Women's Business Development Council (WBDC)
The Torrington Savings Foundation has partnered with Women's Business Development Council by supporting the WBDC's Equity Match Grant Program with a $25,000 award. The program was created to catalyze growth for women-owned businesses in CT by providing grants up to $10,000 to women entrepreneurs.
The program's success has earned WBDC statewide recognition for impacting women-owned businesses allowing them to increase revenue, expand marketing efforts, create jobs, and increase office, commercial and retail space. This $25,000 grant is part of Torrington Savings Foundation fall grant cycle where they announced grants totaling $119,995 were awarded to nonprofits aligned with their mission of investing in community revitalization through neighborhood renewal and education initiatives.
"Programs like WBDC's Match Equity Grant not only support women's business development and expansion, they help to revitalize communities and spur economic growth," said Connecticut Lt. Governor Susan Bysiewicz. "I'm proud to see the Torrington Savings Foundation using these funds to support housing and education in their region, bettering not only business owners, but improving the quality of life for all who live there."
The mission of the Women's Business Development Council (WBDC) is to strengthen economic success for women through entrepreneurial services that launch and grow businesses across Connecticut. They added 115 education programs as a direct response to the Covid-19 pandemic and helped women owned businesses access over $12 million dollars in relief funds to keep them working.
Lesa Vanotti, President & CEO of Torrington Savings Bank stated, "The Torrington Savings Foundation is proud to partner with WBDC to support this impactful program. We look forward to working alongside them and their other partners in the Northwest Corner to expand their reach into Litchfield County."
For more Foundation updates including application guidelines for non-profit applicants, please visit TorringtonSavings.Bank/foundation/.
Posted on: Tuesday February 15, 2022
View All TSB News