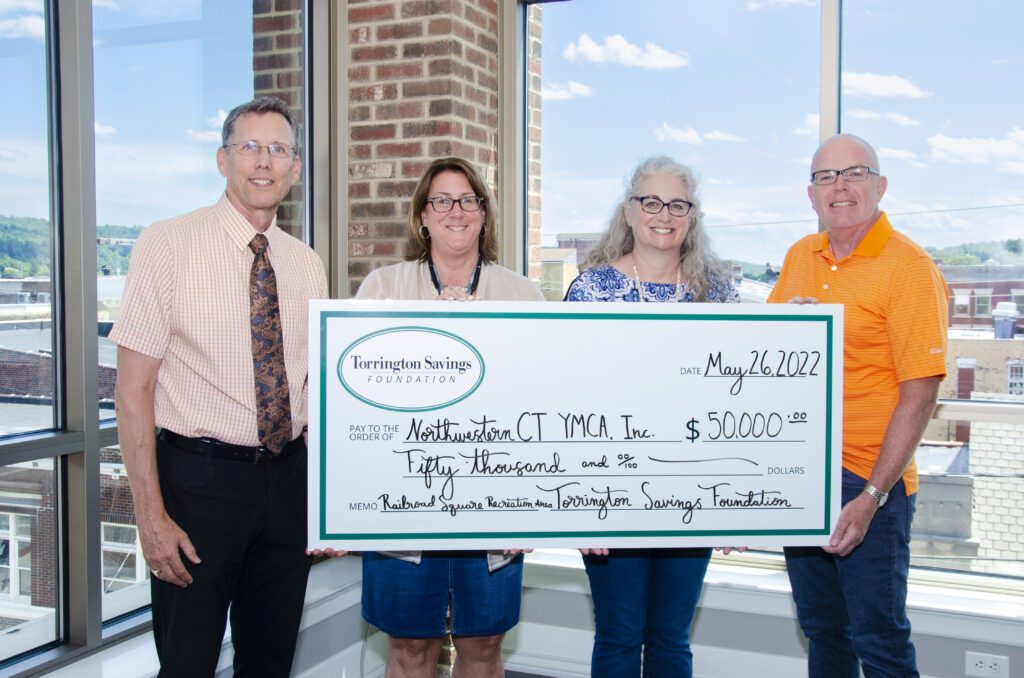 Torrington Savings Foundation Awards over $67K in Support of Community Reinvestment
The Torrington Savings Foundation announced grants totaling $67,748 during their most recent grant cycle. The awards sustain the mission of investing in community revitalization through neighborhood renewal and education initiatives.
One such grant is in support of the Northwestern CT YMCA. The Y is celebrating their 100-year anniversary of their Prospect Street, Torrington location in 2022. While the YMCA supports thousands of youths at this location, they lack an outdoor athletic field to support this facet of their youth program. This grant will allow the rehabilitation of the Railroad Square Recreation area. Additional funding will benefit the expansion of the Youth Service Bureau's Rising Start Camp facility.
Other grant recipients included the American Mural Project, Equus Effect and the United Way of West Central CT.
Lesa Vanotti, President & CEO of Torrington Savings Bank & TSFoundation Committee member states, "These grants illustrate our continued commitment to improving the lives of those living in our communities. We are proud to play an instrumental role in the success of the worthwhile projects supported in the most recent funding round."
The next grant cycle for new applications opens on October 1, 2022.
For more Foundation updates including application guidelines for non-profit applicants, please visit the Torrington Savings Foundation .
Posted on: Wednesday September 21, 2022
View All TSB News