From free checking options, to great rates, to low fees and friendly faces – there are a lot of great reasons to make Torrington Savings Bank your bank. And there's nothing we would love more than to have you as our customer.
To make it easier for you to come bank with us, we offer our TSB Switch Kit which gives you all the paperwork you need to be able to make the switch as quick and painless as possible in just 3 easy steps:
Open a Torrington Savings Bank Account.
Complete the simple Change Forms in our Switch Kit to update any automatic payments and direct deposits.
Complete the Authorization to Close your old account.
Get started with great banking today. We're so excited to help you make the switch. We truly appreciate your business.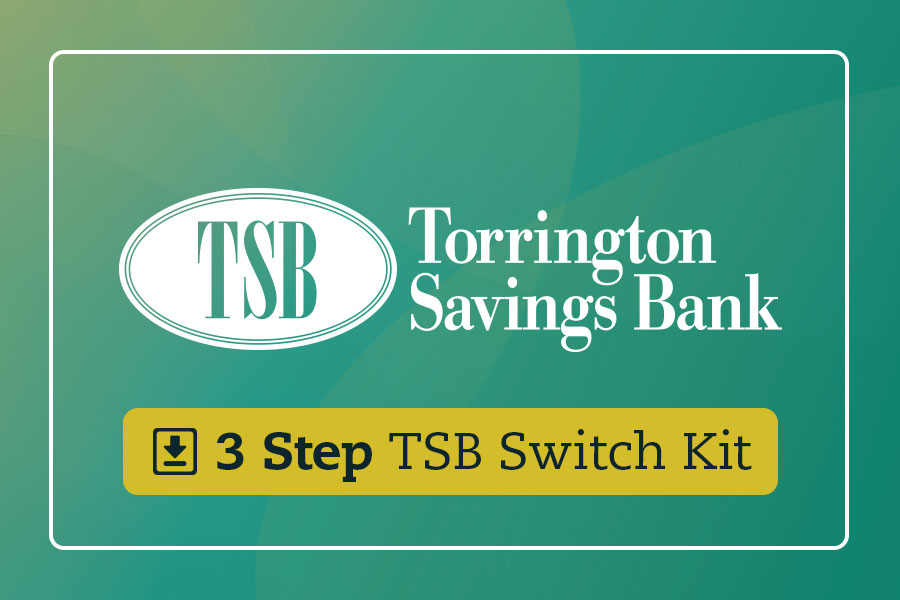 Need more help making the switch?
Contact us to talk with a personal or business banker who can help make your switch as easy as possible.