Compare Savings Accounts
Torrington Savings Bank offers great savings options so you can save in the way that best suits your needs.
Savings Accounts
| | Hometown Savings | Hometown Money Market | First Time Savers | Build Your Own Club Savings |
| --- | --- | --- | --- | --- |
| Minimum to Open | $5.00 | $1,000.00 | $1.00 | $1.00 |
| Minimum Average Daily Balance | $5.00 | $1,000.00 | Less than $1,000.00 | $0.01 |
| APY | 0.050% | 0.100% | 5.116% | 0.050% |
| Interest | 0.050% | 0.100% | 5.000% | 0.050% |
| Minimum Balance to Avoid Monthly Service Charge | $200.00 | N/A | N/A | N/A |
| Description | A great way to start to build up your savings, this account is simple by design, to make it easier to save. | Earn a higher interest rate by keeping a higher balance. See View Details below to learn more. | Savers ages 5-21 years old can earn a special interest rate and incentives for regularly saving into this account. | You choose the goal and the maturity date. We help you create a specific savings plan in line with those unique savings goal. |
| | | | | |
| | Open Now | Open Now | How to Open | How to Open |
CDs/IRAs
Roth IRA
With a Roth IRA, contributions are not tax-deductible, but earnings can grow tax-free, and qualified withdrawals are tax- and penalty-free. Roth IRA withdrawal and penalty rules vary depending on your age and how long you've had the account and other factors. Before making a Roth IRA withdrawal, keep in mind the following guidelines, to avoid a potential 10% early withdrawal penalty:
Withdrawals must be taken after 59½
Withdrawals must be taken after a five-year holding period.
Available as any term CD IRA, or as a Hometown Money Market IRA.
*Internal Revenue Services rules and regulations determine who is eligible for the full tax benefits of an IRA. Contact your tax advisor for assistance. Additional tax information available at: MyMoney.Gov and Investopedia
Savings Account Features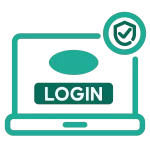 Online Banking
TSB makes it easy to keep tabs on your savings through Torrington Savings Bank online banking.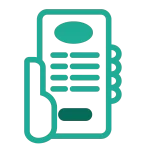 Mobile Banking
Your TSB account information in the palm of your hand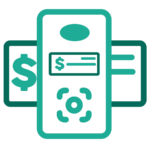 Mobile Check Deposit
With mobile check deposit, you don't need to come into a branch to make a deposit to your savings account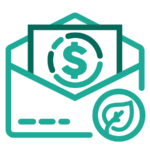 eStatements
Skip the paper cuts and save some green by signing up for eStatements.