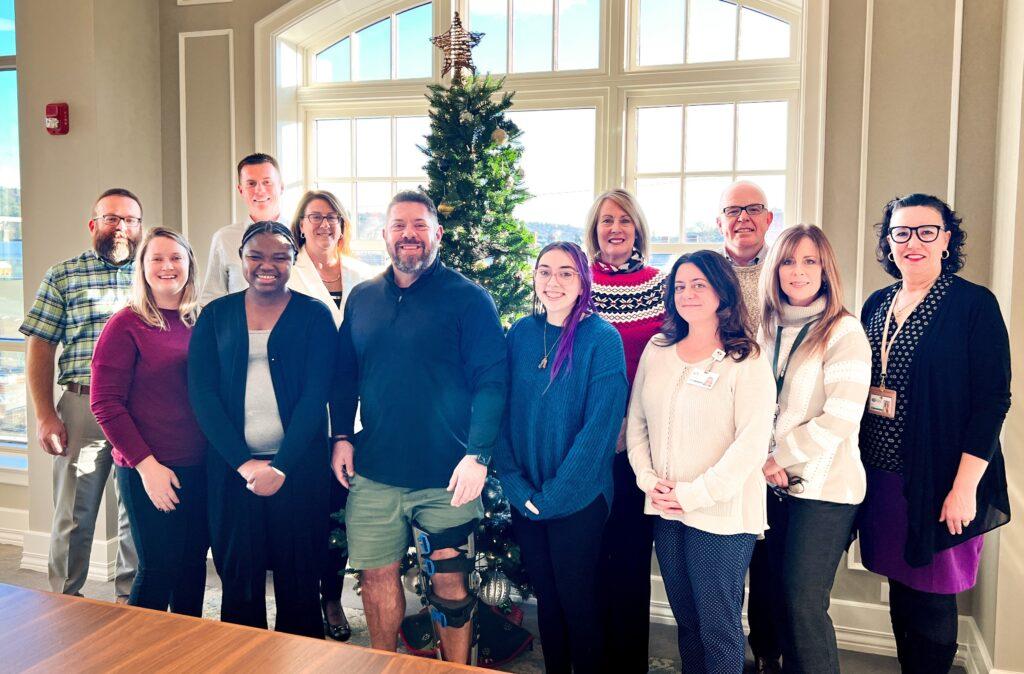 TSB Partners with Torrington Youth Services Bureau Hosting First Girls Empowerment Interns
TSB partnered with Torrington Youth Services Bureau to host the first Girls Empowerment Program.
Girls Empowerment is a new internship program created by the Torrington Youth Services Bureau (TYSB). This internship program is designed to empower young girls between the ages of 13 and 17 by providing the opportunity to gain real-world experience, build skills, and learn about different career opportunities.
TSB partnered with TYSB to host 2 high-school aged girls, who from Sept. to Dec., two times a week came to shadow various departments within the Bank. Areas included Retail Banking, Residential & Commercial Lending, Operations, Risk/Audit, Finance, IT, Marketing, HR and Executive Leadership.
During their time with each department, they learned what typical day is like, the skills needed to perform each job function successfully, as well as the importance of communication and hard and soft skills. The program concluded with a series of assessments of the interns' jobs skills, higher education and career plans and leadership skills
"I would like to extend my sincere gratitude to Torrington Savings Bank for the extraordinary job in educating these young women" states Marc Pruchnicki, Program Director of TYSB. "TSB created a welcoming and caring atmosphere where both participants felt supported and valued. This internship opportunity was made possible through the Northwest CT Community Foundation's Women and Girls Fund."
Kathleen Katrenya, SVP, Administrative Officer states, "It was a privilege for our team at TSB to mentor these two young women by providing them with a comprehensive look at Banking and the many career opportunities financial services can offer. Torrington Savings Bank is pleased to work with TSYB on the launch of this worthwhile program and investing in our future workforce."
Posted on: Wednesday December 7, 2022
View All TSB News