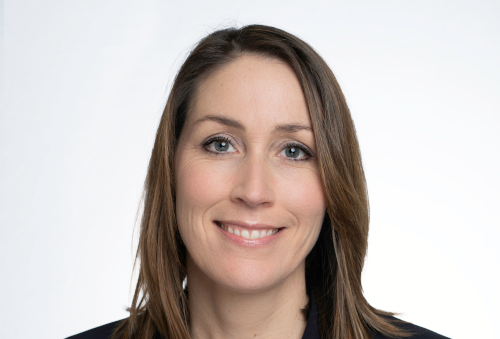 Torrington Savings Bank appoints Jennifer L. Marchand as New Chief Financial Officer
TORRINGTON, CT – Torrington Savings Bank has announced the appointment of Jennifer L. Marchand as the institution's next Senior Vice President, Treasurer & Chief Financial Officer effective January 1, 2020.
Marchand, who most recently held the role of Vice President and Controller, joined Torrington Savings Bank as a Staff Accountant in 2010. During her tenure she has held titles of Accounting Officer and Assistant Treasurer. She is a Certified Public Accountant and holds a Bachelor of Science Degree in Accounting from Central Connecticut State University and a Master of Business Administration degree from the University of Hartford.
John E. Janco Sr., President & CEO states, "I am pleased that we have a qualified Vice President who is ready to be our next CFO. Jennifer brings in depth knowledge and a strong work ethic to the position. Her promotion is well deserved and represents the next step in management continuity at Torrington Savings Bank."
Marchand will be succeeding Lesa Vanotti, who has held the CFO title and has been recently appointed TSB's next President & COO. Vanotti says: "I have worked alongside Jennifer throughout her tenure at Torrington Savings Bank.  I am proud of her accomplishments and commitment to the communities we serve.  Her expertise and dedication to our mission make her the perfect choice to be our next CFO."
Marchand serves as the Treasurer of The W.L. Gilbert Trust Corporation and as a Trustee of the W.L. Gilbert School Corporation. She is a member of the American Institute of Certified Public Accountants, the Institute of Management Accountants, and the Financial Manager's Society.
She resides in Winsted with her husband and two children.
Posted on: Thursday January 2, 2020
View All TSB News