A faster and secure way to pay.
Features and Benefits
Secure: Every contactless transaction uses a one-time security code to protect your card
Convenient: Use your contactless card wherever you see the symbol
Fast: Hold your card over the contactless symbol, get your confirmation and you are done!
How Contactless Payment Works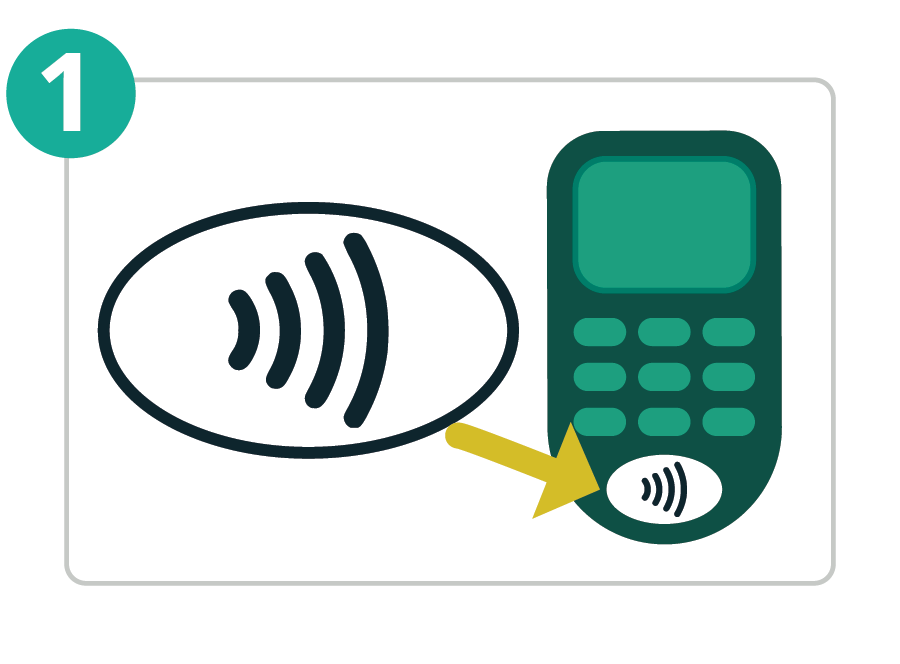 Look for the contactless symbol at the checkout terminal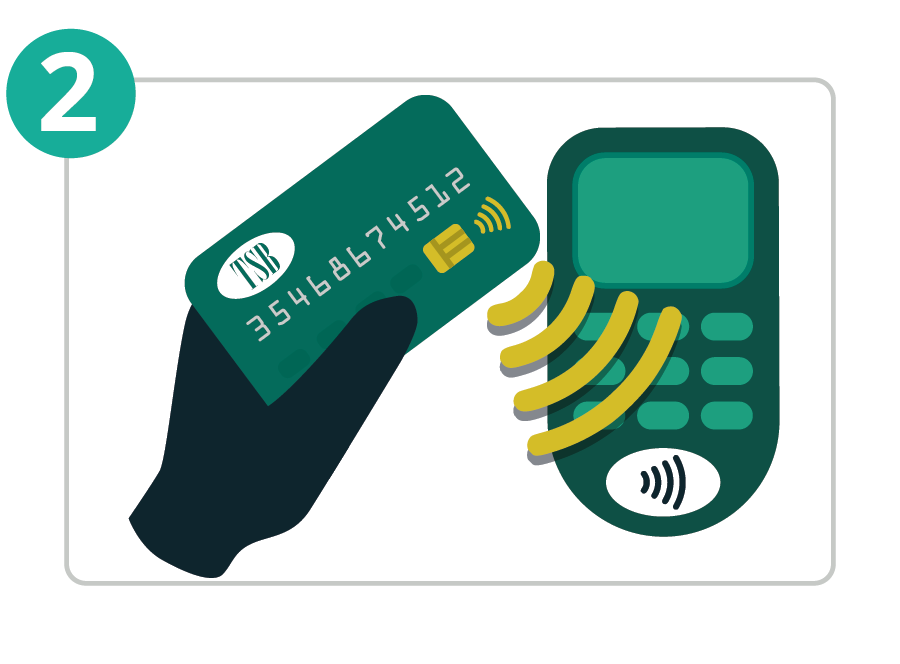 Tap or hold your card on the terminal where the contactless symbol is displayed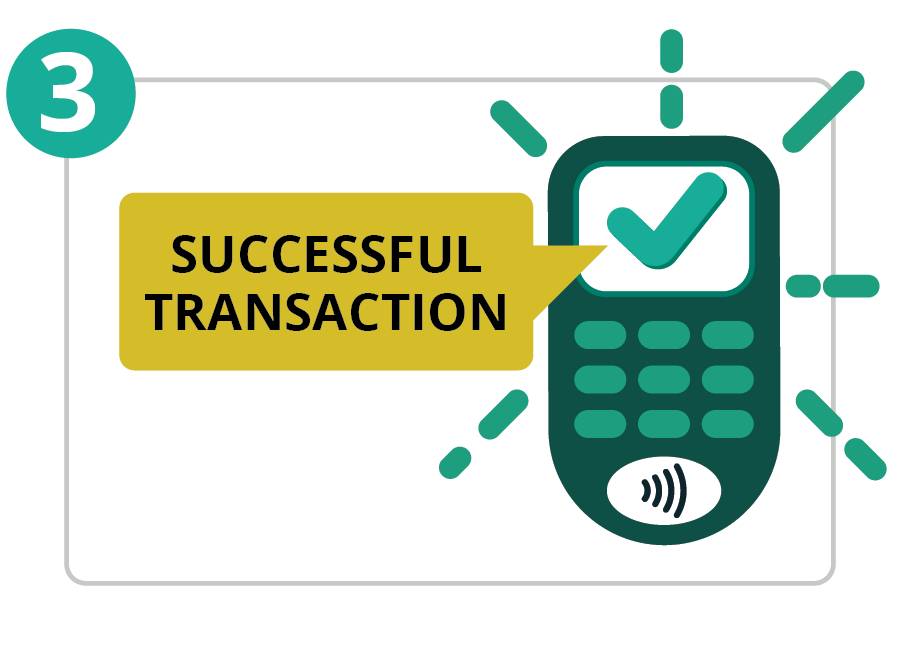 You will hear a beep & a message will appear on your screen indicating a successful transaction

For extra security you may be asked for your PIN.
Contactless Debit Cards FAQs
Contactless payment use short-range wireless technology between the card and the terminal. You will know if a merchant accepts contactless payment by looking for the symbol.

Yes, the security level of a contactless payment is the same as your chip card. Each transaction will create a one-time code that can only be used once.
Simply hold the card flat over the Contactless Symbol. The card needs to be held 1-2 inches from the symbol for 1-2 seconds to initiate the payment.
Contactless cards use technology called near field communication (NFC) to securely complete payments at a contactless-enabled merchant terminal.